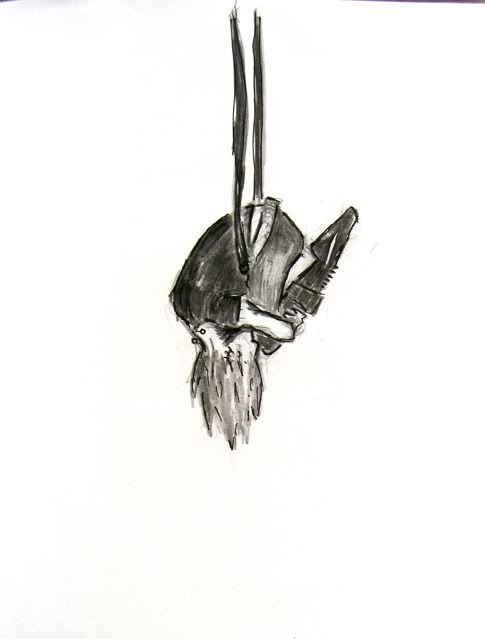 Another one from the sketchbook I kept in Sao Paulo. I went through a pretty difficult time for awhile in Brasil, and as usual, my aerial work helped keep me grounded (....heh) and sane. Sometimes, when I'm in particularly dark places, I feel like my trapeze is all that I'm clinging to to keep myself together.
In pleasanter aerial news, I have a performance in Manhattan this Saturday! It's
this event
at Santos Party House. I'm excited and nervous-I haven't had nearly enough time to prepare for it because I don't have a studio to rig in back East and I've been relying on the kindness of my friends at the
Baltimore Free Farm
who let me practice in their warehouse. Send me all the luck on Saturday night, and if you're in the New York area, come out and see me!