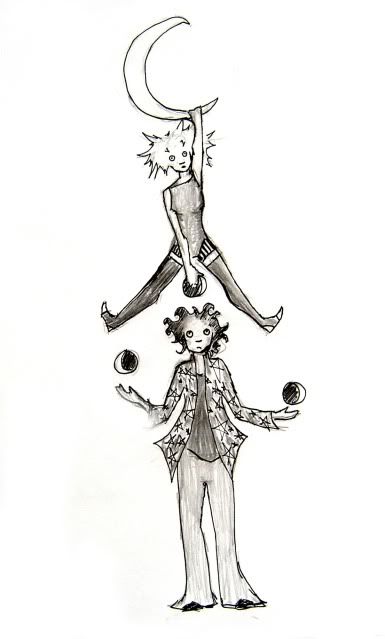 This is the last of the Wandering Dream Circus sketches I did during my trip back to the US- if it hasn't been abundantly obvious by now, I get suffused with creativity when I find myself in any sort of limbo with lots of time on my hands. I'm less enamored of this one, though I like the positions and posing that came out of my initial thumbnail sketch.
Drawing these has made me very sad that I don't actually have a giant moon to do aerials on (or trapeze boots that go to my thigh, or hair that actually looks like that). Being as the hair and boots are unlikely to come into my life outside of drawing, I'd settle for a
Moon's Eye
for all my future airborne play.